In the development of their mobile platform, it seems the people over at Ubuntu have discovered something about the smartphone industry: every smartphone in production is "consumer grade". Noting that Formula 1 cars are used a commercial test-bed for new automotive technologies, the people at Ubuntu wanted a similar product for the smarphone industry. So they decided to build one.
The Ubuntu Edge is indeed a powerhouse of a phone. With a 4GB of RAM, 128GB of storage, and a multicore processor to be named later, this phone is more powerful than many PC's. And the chips aren't the only impressive things on this phone. With a casing crafted from a single piece of textured metal, and a sapphire crystal screen, this phone will be incredibly durable. Rather than focusing on just having a higher ppi, which is wasted on most phones today, the 4.5 inch screen will sport greater clarity through color enhancement and improved brightness. The battery life will also be improved, utilizing a silicon anode battery, in place of the more standard lithium-ion of today's phones.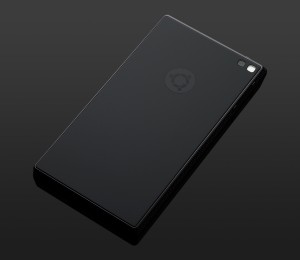 On the software side, the Edge will be running both the Ubuntu mobile platform and Android side by side.
To finance this project, Ubuntu is reaching out to technology enthusiasts to donate a whopping $32,000,000 on Indigogo. If the campaign succeeds, it will shatter all previous crowd-funding records. To receive one of the new devices, supporters will have to donate at least $830, and wait until the project is finished in May of next year. Participating in the campaign will be the only way to receive one of these phones, as Ubuntu is only planning to make 40,000 of the phones.
The full pitch can be read on the Indigogo page here: http://www.indiegogo.com/projects/ubuntu-edge
[Via Sanitarium.FM]